Become a Member to Save!

Free delivery on all orders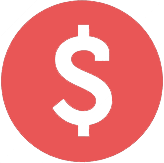 Earn $5 credits on every $100 spent

Member exclusive discounted dishes
$8/month
---
Try Free for the First Month
Get to Know Your Benefits
Free Delivery on All Orders
With only $8 monthly subscription, enjoy saving $2.99 delivery fee on all menu items every time you order, with no minimum order.
Get $5 Credits on Every $100 Spent
For every $100 spent (including purchased credits) within your monthly membership cycle (30 days), you will earn $5 non-expiry credits. Enjoy a treat-yourself moment every time you receive your rewards.
* Gift card purchase is not eligible for this benefit
Enjoy Member Exclusive Discount
We offer an additional discount on selected menu items - exclusively for members. Enjoy our premium dishes at a delightful low price.
Cancel at Any Time
You can easily manage or cancel your membership subscription at any time, so you will not be charged on your next billing date. Your membership will remain active until the end of your current billing cycle.
more terms & policy
×
Nextdish Membership Terms
Welcome to the terms and conditions ("Terms") for Nextdish Membership. These Terms are between you and Nextdish Corporation and/or its affiliates ("Nextdish.com" or "Us") and govern our respective rights and obligations. If you sign up for a Nextdish membership, you accept these terms, conditions, limitations and requirements.
Fees and Renewal
Nextdish membership runs on a month-to-month basis with automatic monthly charge of membership fee. From time to time, we may offer different membership terms, and the fees for such membership may vary. The Nextdish membership fee is non-refundable except as expressly set forth in these Terms.
If all eligible payment methods we have on file for you are declined for payment of your membership fee, you must provide us a new eligible payment method promptly or your membership will be canceled. If you provide us with a new eligible payment method and are successfully charged, your new membership period will be based on the original renewal date and not the date of the successful charge.
UNLESS YOU NOTIFY US BEFORE A CHARGE THAT YOU WANT TO CANCEL OR DO NOT WANT TO AUTO RENEW, YOU UNDERSTAND YOUR NEXTDISH MEMBERSHIP WILL AUTOMATICALLY CONTINUE AND YOU AUTHORIZE US (WITHOUT NOTICE TO YOU, UNLESS REQUIRED BY APPLICABLE LAW) TO COLLECT THE THEN-APPLICABLE MEMBERSHIP FEE AND ANY TAXES, USING ANY ELIGIBLE PAYMENT METHOD WE HAVE ON RECORD FOR YOU.
Membership Cancellation
You may cancel your Nextdish membership any time by visiting Your Membership and cancel your membership there. After you complete the cancellation form, you will not be billed on your coming renewal date, and your membership remains valid and you have full access to all the benefits until the end of your current billing cycle.The billed membership fee of the current membership month period is not refundable.
Membership Credits Back
The membership credits back program requires certain purchase thresholds. For every $100 spent (including purchased credits) within your monthly membership cycle, you will earn a $5 credits back. Gift card purchase is not eligible for this benefit. Your credits earned will be direct deposited into you Nextdish Credits Balance, and your credits earned through membership credits back program does not expire. From time to time, we may offer different Credits Back programs, and the purchase thresholds may vary.
Shipping Benefits and Eligible Purchases
Each member can have free delivery on all orders with no minimum order. Membership free shipping benefits are limited to products sold by Nextdish on the Nextdish.com website only.
Other Limitations
We reserve the right to accept or refuse membership in our discretion.
We may send you email and other communications related to Membership and your Nextdish membership (regardless of any settings or preferences related to your Nextdish account).
You may not transfer or assign your Nextdish membership or any Membership benefits, except as allowed in these terms.
Membership members are not permitted to purchase products for the purpose of resale, rental, or to ship to their customers or potential customers using Membership benefits.
Some Membership benefits may require certain purchase thresholds, have quantity or shipping address limitations, or require members to meet specified criteria in order to access them.
From time to time, Nextdish may choose in its sole discretion to add or remove Nextdish membership benefits.
Promotional Trial Memberships
We sometimes offer certain customers various trial or other promotional memberships, which are subject to these Terms except as otherwise stated in the promotional offers. Trial members may at any time (through Your Account) choose not to continue to paid membership at the end of the trial period.
Agreement Changes
We may in our discretion change these Terms, Nextdish.com's Conditions of Use and Privacy Notice, or any aspect of Nextdish membership, without notice to you. If any change to these terms is found invalid, void, or for any reason unenforceable, that change is severable and does not affect the validity and enforceability of any remaining changes or conditions. YOUR CONTINUED MEMBERSHIP AFTER WE CHANGE THESE TERMS CONSTITUTES YOUR ACCEPTANCE OF THE CHANGES. IF YOU DO NOT AGREE TO ANY CHANGES, YOU MUST CANCEL YOUR MEMBERSHIP.
Termination by Us
We may terminate your Nextdish membership at our discretion without notice. If we do so, we will give you a prorated refund based on the number of full days remaining in your membership. However, we will not give any refund for termination related to conduct that we determine, in our discretion, violates these Terms or any applicable law, involves fraud or misuse of the Nextdish membership, or is harmful to our interests or another user. Our failure to insist upon or enforce your strict compliance with these Terms will not constitute a waiver of any of our rights.
Limitation of Liability
IN ADDITION TO OTHER LIMITATIONS AND EXCLUSIONS IN NEXTDISH.COM'S CONDITIONS OF USE, OUR TOTAL LIABILITY, WHETHER IN CONTRACT, WARRANTY, TORT (INCLUDING NEGLIGENCE) OR OTHERWISE, WILL NOT EXCEED THE LAST MEMBERSHIP FEE YOU PAID. THIS LIMITATION OF LIABILITY WILL APPLY TO THE FULLEST EXTENT PERMITTED BY LAW AND WILL SURVIVE CANCELLATION OR TERMINATION OF YOUR NEXTDISH MEMBERSHIP.
Disputes
Any dispute or claim relating in any way to these Terms or your use of Membership, or to any products or services sold or distributed by Nextdish or through Nextdish.com will be resolved by binding arbitration, rather than in court, except that you may assert claims in small claims court if your claims qualify. The Federal Arbitration Act and federal arbitration law apply to this agreement.
There is no judge or jury in arbitration, and court review of an arbitration award is limited. However, an arbitrator can award on an individual basis the same damages and relief as a court (including injunctive and declaratory relief or statutory damages), and must follow the terms of these Conditions of Use as a court would.
To begin an arbitration proceeding, you must send a letter requesting arbitration and describing your claim to our registered agent Corporation Service Company, 300 Deschutes Way SW, Suite 304, Tumwater, WA 98501. The arbitration will be conducted by the American Arbitration Association (AAA) under its rules, including the AAA's Supplementary Procedures for Consumer-Related Disputes. The AAA's rules are available at www.adr.org or by calling 1-800-778-7879. Payment of all filing, administration and arbitrator fees will be governed by the AAA's rules. We will reimburse those fees for claims totaling less than $10,000 unless the arbitrator determines the claims are frivolous. Likewise, Nextdish will not seek attorneys' fees and costs in arbitration unless the arbitrator determines the claims are frivolous. You may choose to have the arbitration conducted by telephone, based on written submissions, or in person in the county where you live or at another mutually agreed location.
We each agree that any dispute resolution proceedings will be conducted only on an individual basis and not in a class, consolidated or representative action. If for any reason a claim proceeds in court rather than in arbitration we each waive any right to a jury trial. We also both agree that you or we may bring suit in court to enjoin infringement or other misuse of intellectual property rights.